Well,...sorta week two. I skipped a week but I'll quickly recap it....Christmas. Parties. Driving. Family. San Francisco. Reading. Writing. Researching. Drinking. Eating. Sleeping. Frustrated that I can't get too much done.
That's it in a nutshell. Holidays for filmmakers are just like holidays for anybody else, but hopefully, you are witnessing the ritual dysfunction from an objective distance and finding ways to integrate what you discover into a piece of cinema. At least, I try doing that but usually just get caught up in it.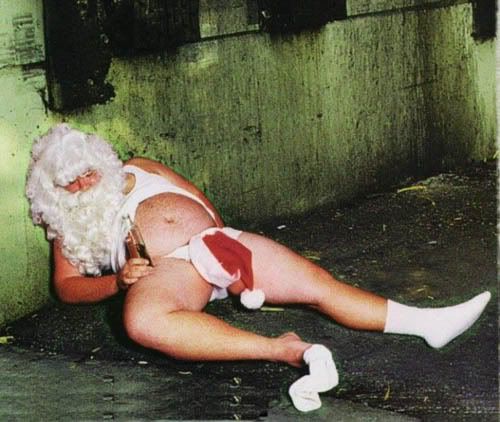 Sounds like I hate the holidays, but I really don't. I like them a lot, actually. I like the break from routine and from the constant pushing to move things forward. I like the warm, fuzzy energy that floats around. I like holiday lights. And L.A. is somewhat empty, since many scoot back to whence-they-came for the holidays, which is great. But it's all over, now. And time to get back on the horse.
Friday, Jan. 4th, 2008
6:30 a.m.
- Wake up and quickly jump on the computer. Why? For the usual - web-marketing research, setting up affiliate accounts, work on the blog, work on the Self-Distribution handbook, answering emails, etc.
8:00
- Dog to the park. Cold and empty. Lots of time to think. A scramble of business and creative ideas. Yatahey seems easily tired, for some reason.
9:45
- Arrive at the FA office for a long, important board meeting. We're doing a lot of exciting new stuff that is testing the strengths of all of us on the board. We've got some great people involved and I feel good about where it's going and what it will be in the future. Can't say too much here, yet. But it's all good for filmmakers.
I also take down and put away the FA Christmas tree.
2:30 p.m.
- Back at home in front of the computer doing all of the usual stuff with breaks to work out, let Yatahey out for a pee, and snack. I start reading one of the many scripts I need to read for FA Productions as we try to find films to put in front of our investors. This script is not a bad one, but not great. I hunger for something amazing so it's tough to stay focused. I get an email from one of our investors letting me know he will have to pass on our film "The Revenant" right now as he doesn't think he can arrange financing before March (we shoot in early Feb.). Not too much of a problem. We'll definitely need money, then, too.
6:00
- Hang out/private time. Let's leave it at that. It's interrupted by some emergency work that needs to happen on a couple of the films we are wrapping up. Most importantly, gotta call a bunch of actors to make sure they are available for ADR work on Wednesday.
10:00
- In the shower, thinking about a post on Buddhist Filmmaking at Cinema Lovers Unite! that my friend Sean Hood posted. Thankful for it. Very validating and inspiring. I asked him, by the way, to post it in the comments section of this blog, which he did -
http://filmmakerslife.blogspot.com/2008/01/cinema-lovers-unite.html
. It gets me thinking about the type of films I want to continue making....about story-telling and dream logic....about the power of cinema....about why I've devoted myself to filmmaking. I get really excited about working on "Rust", but know I can't until some of the other stuff I'm doing is in place. I decide I have to make a short film in the next 3 months.
10:30
- Computer stuff. Boring. Interminable. Putting up code on my blog for affiliate partners. Answer some e-mails. The usual. Whatever.
Midnight
- Off to sleep and some crazy-ass dreams. Maybe I can use them, somehow.
Happy New Year!