Wednesday, June 25, 2014
Posted by

Unknown
at 3:11 PM
No comments:
Links to this post


We're excited to share a few fun filmmaking opportunities with the members of the Filmmakers Alliance.
Zooppa is an online platform that connects brands with creative users. The way it works is, brands post their creative briefs on the Zooppa site for Zooppa members, at which point they may enter as many videos as they would like to win cash prizes and represent huge brands in online and broadcast advertisements. Ultimately, Zooppa is an online crowd-sourcing platform where brands turn to for refreshing and relevant user generate content. Signing up for the Zooppa community is 100% free and allows you access to all of our campaigns at any given time. This is a cool way to exercise your filmmaking skills and boost your portfolios!
As a fellow filmmaking community, Zooppa would like to share with the Filmmakers Alliance a few campaigns going on right now. Here they are!
Fun and Flavor with Lindsay Olives
Produce the next film advertisement for Lindsay Olives by submitting a video to the "Fun and Flavor with Lindsay Olives" Campaign!"
Lindsay has been bringing joy to people's lives for over 100 years and is a staple in the American kitchen. The thing about olives is -- you either LOVE them or you don't.
Lindsay's California Black Ripe Olives is looking for 15 second or 30 second videos showcasing their product. Use your imagination to create an entertaining and humorous scene! To participate in this project,
pledge
now and receive $25 in product coupons that you can use in your film. Head to the
brief
to learn more!
Submitting a video is easy! Simply sign up for free at
www.zooppa.com
and upload your video.
Stats: The contest closes on July 14th at 4:00 PM PDT with
$15,000
in total awards. The grand prize winner will receive $10,000.
Help Create a Brighter Future for Our Children
Project Sunlight is a growing movement
of people who believe it is possible to build a world where everyone lives well and lives sustainably.
Faced with an increasingly apathetic an unengaged world, Unilever wants to stress the need for a positive outlook and willingness to act. Together, and through small actions everyday, we can begin to achieve the unprecedented possibilities of our world. The purpose of this campaign is to inspire others to join Unilever in making sustainable and informed decisions each day.
Through a compelling video (up to 90 seconds) or a series of 3 prints, show us an uplifting piece that inspires our society, especially parents, to create a brighter future for our children. Check out the contest
brief
on Zooppa's website to learn more!
Your piece should be heartfelt and informative that ignites social change and a positive discussion surrounding how children will have a better, brighter future.
To participate in this campaign go to
www.zooppa.com
to create an account and begin submitting your work.
Stats: The contest closes on July 28th at 4pm PST with
$70,000
in total awards. The grand prize winner will receive $20,000.
Posted by

Unknown
at 12:08 PM
No comments:
Links to this post


Thursday, June 12, 2014
Join us on June 15th for a pre-Father's Day Dinner toast at the historic Variety Arts Club on 940 S. Figueroa St., - a gorgeous 1920s landmark theatre in the heart of the downtown festival scene. Come celebrate the
fest
, it's
LA MUSE film series
and connect with LA's expansive filmmaking community with complimentary beer, wine, and cocktails - in an amazing space created by
Broad Green Room
.
The event is free for FA Members and invited guests. You should have received a promotional code. Otherwise JOIN FA! :)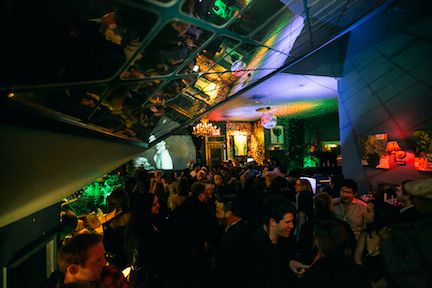 A CELEBRATION OF LA MUSE at THE LA FILM FESTIVAL
Variety Arts Club
940 S. Figueroa St.
Los Angeles, CA 90007
Sunday, June 15
5pm-7pm
Posted by

Unknown
at 1:57 PM
No comments:
Links to this post